Events for March 8, 2023
Day Navigation
Ongoing
MEDIA USED FOR JUSTICE, EQUITY & RESPECT (M.U.J.E.R.) Media Used for Justice Equity and Respect (M.U.J.E.R.) is a program that brings a unique opportunity for youth ages 17 up to young adults of 32 years to learn about independent media production, how to share personal stories, develop strategic messaging and work on script writing, video editing,
Find out more »
6:30 pm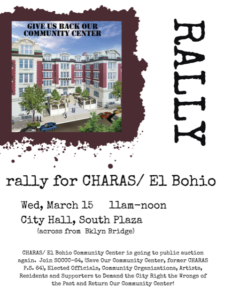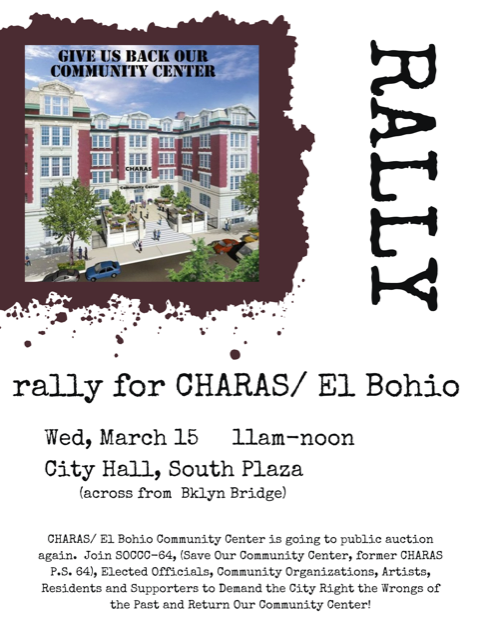 Join SOCCC-64 (Save Our Community Center, former CHARAS P.S. 64), elected officials, community organizations, artists, residents and supporters to demand the city right the wrongs of the past and return our community center!
Find out more »
7:30 pm
In partnership with United Voices 4 Peace, The United Nations Symphony Orchestra (UNSRC) invites you to its concert, exceptionally conducted by Maestra Anoa Green.
Find out more »
+ Export Day's Events