The Loisaida Center Team
---
Alejandro Epifanio Torres – Executive & Artistic Director
Alejandro's extensive expertise over a more than ten-year career as a cultural worker, organizer and nonprofit manager, as well as his deep commitment to civic engagement, the preservation of  Puerto Rican culture, arts and social justice are embodied in his work ethic. Alejandro oversees the organization's community development initiatives, technology, media and arts programs, web development and branding of Loisaida Inc. and the annual Loisaida Festival. Torres obtained his BFA from the School of Visual Arts of Manhattan and is a proud resident of the Lower East Side.
---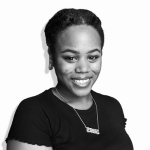 Promise Gladys Jiménez – Administrative Assistant
Born and raised in the Lower East Side, Promise has always had a passion for advocating and supporting underrepresented communities. She obtained her Bachelors in Social Work and Media Studies from Iona University in 2022. While in school, she coordinated programs and events centered around diversity, equity, and inclusion and volunteered in her college neighborhood. She is excited to reconnect with her own community through outreach initiatives with Loisaida!
---
Paul Garrin – Creative Technologist, Ecolibrium Program Manager
Paul Garrin is an interdisciplinary artist and social entrepreneur whose work explores the social impact of technology and issues of media access, free speech, public/private space, and the digital divide. In 2003, Garrin launched WiFi-NY, an independent, cooperative community wireless broadband network that serves downtown Manhattan and Brooklyn. He continues to live and work in the Lower East Side.
---
Alex-Nicole Edwards – Multimedia & Marketing Associate
Alex-Nicole Edwards is a multimedia storyteller whose work includes news articles, short stories, scripts, podcasts, and films. She earned her Bachelor of Arts in Journalism from the City University of New York at Baruch College. Alex-Nicole manages the Loisaida Center's social media presence and creates content for our various events and programs. Born to Trinidadian parents who immigrated to the United States, she is a first-generation American and lifelong resident of Brooklyn, NY.
---
Maylyn Iglesias – Lead Archivist – Loisaida Cultural Archives
Born on the Lower East Side and raised immersed in the neighborhood's hip hop and punk community, Maylyn Iglesias -AKA Zero- finds her images by walking (sometimes all night) fascinated by the things people do and leave behind and the endlessly creative ways they find to exist in the city. Maylyn is a recent graduate of LaGuardia Community College. Her work has been shown at ABC No Rio , ChaShaMa, EV Gallery, Theater for the New City, The Clemente, Rivington Music Rehearsal Studios, and Hackney Picture House, London.
---
Artistic Advisory Committee: Loisaida's Artistic Advisory Committee is made up of a mix of knowledgeable arts leaders in different fields who meet twice a year and are consulted frequently between meetings. We are honored by the support of these esteemed individuals who advocate for the quality of our programming and our mission.
---
Lymaris Albors
– Chief Executive Officer
Raul Russi
– President
María del Carmen Arroyo
– Executive Vice President of Administration
Gabriela González
– AVP, Communications & Development
Angel Santini
– Vice President of Special Projects, Marketing & Events
Loisaida Inc. is an affiliate of the Acacia Network.
---