Events for March 3, 2023
Day Navigation
Ongoing
MEDIA USED FOR JUSTICE, EQUITY & RESPECT (M.U.J.E.R.) Media Used for Justice Equity and Respect (M.U.J.E.R.) is a program that brings a unique opportunity for youth ages 17 up to young adults of 32 years to learn about independent media production, how to share personal stories, develop strategic messaging and work on script writing, video editing,
Find out more »
10:30 am
Super Adult Day at Loisaida is on the first Friday of each month, from 10:30am - 1:30pm at the Loisaida Center. During each event, we offer snacks and beverages, a wide variety of enrichment classes such as dance, exercise, arts, and live music to our guests!
Capacity is limited, so come early!
Find out more »
3:30 pm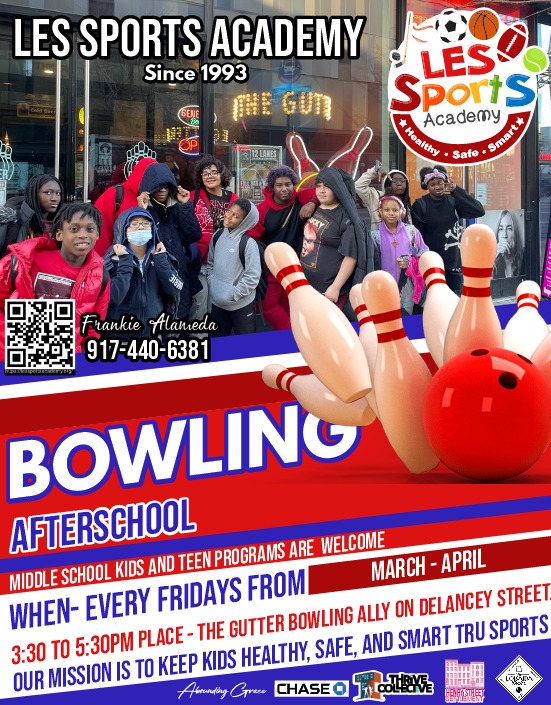 Join LES Sports Academy at The Gutter Bowling Alley (LES) on Fridays from 3:30pm - 5:30pm throughout March and April for bowling after school! Middle School age and teenage kids are welcome!
Find out more »
+ Export Day's Events