Events for March 1, 2023
Day Navigation
Ongoing
MEDIA USED FOR JUSTICE, EQUITY & RESPECT (M.U.J.E.R.) Media Used for Justice Equity and Respect (M.U.J.E.R.) is a program that brings a unique opportunity for youth ages 17 up to young adults of 32 years to learn about independent media production, how to share personal stories, develop strategic messaging and work on script writing, video editing,
Find out more »
1:00 pm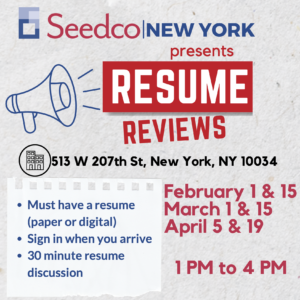 Seedco New York presents Resume Reviews at their office at 513 W 207th St, New York, NY 10034.
You will have a 30 minute resume discussion. You must have your resume (paper or digital).
Find out more »
6:00 pm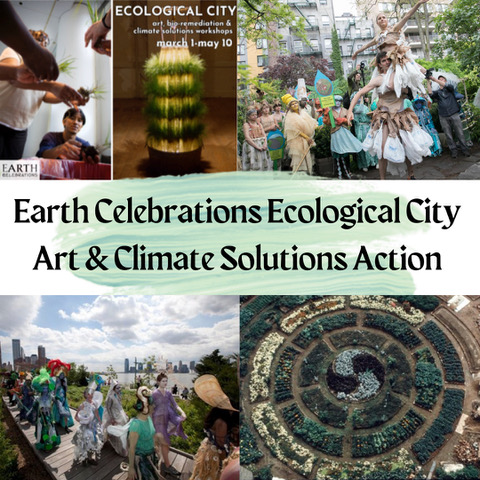 Join Earth Celebrations' Ecological City: Art & Climate Solutions Workshops and collaborate with our artists-in-residence creating visual art, giant puppets and costumes.
Find out more »
+ Export Day's Events