Super Adult Day at Loisaida
April 14 @ 10:30 am

-

1:30 pm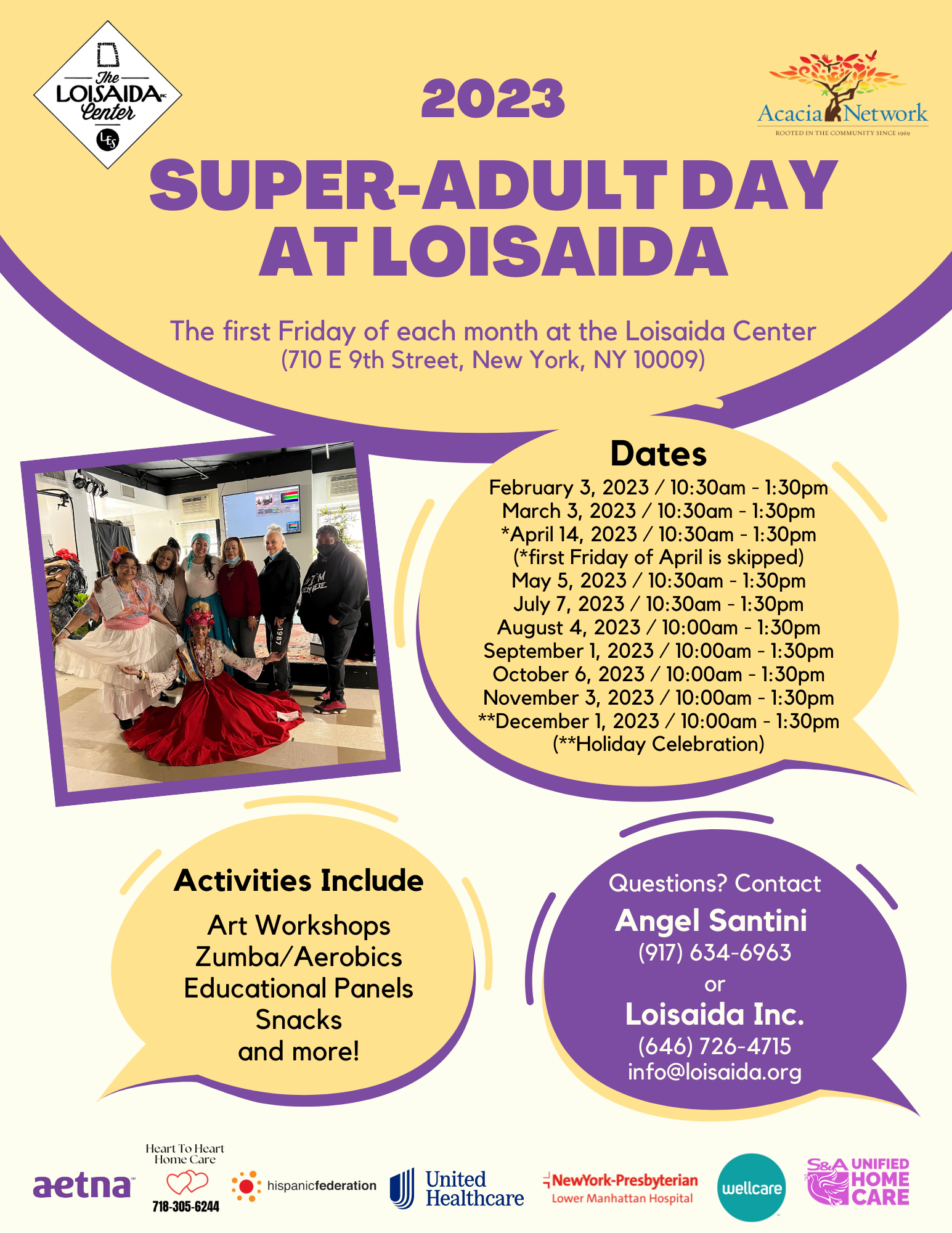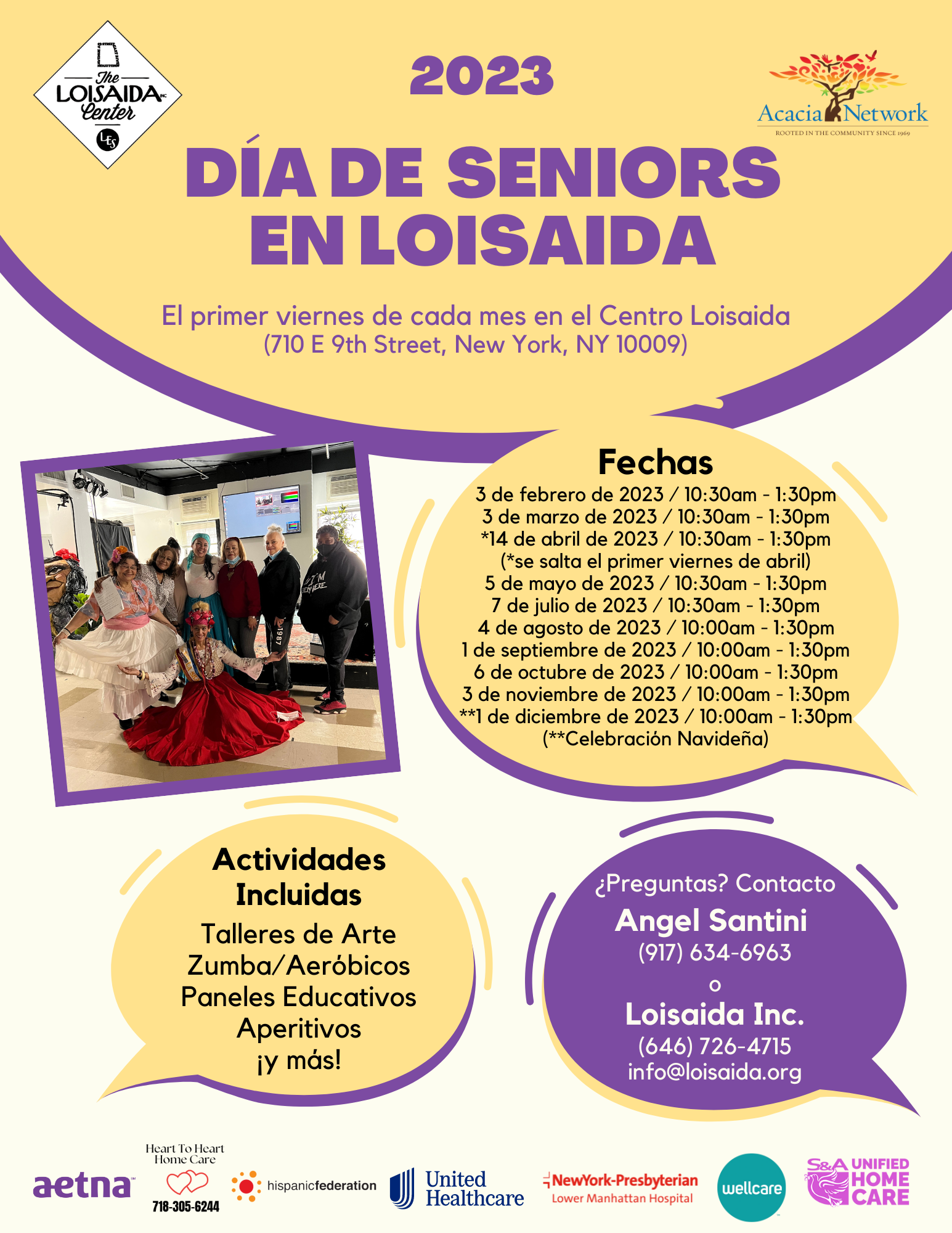 Loisaida Inc. is committed to our senior community by providing programs that help improve people's mental & physical health through arts and culturally enriching programming and engaging activities that help support good mental health, physical and emotional well-being.
Super Adult Day at Loisaida is on the first Friday of each month, from 10:30am – 1:30pm at the Loisaida Center. During each event, we offer snacks and beverages, a wide variety of enrichment classes such as dance, exercise, arts, and live music to our guests!
Capacity is limited, so come early!
Dates:
February 3, 2023 / 10:30am – 1:30pm
March 3, 2023 / 10:30am – 1:30pm
*April 14, 2023 / 10:30am – 1:30pm (*first Friday of April is skipped)
May 5, 2023 / 10:30am – 1:30pm
July 7, 2023 / 10:30am – 1:30pm
August 4, 2023 / 10:00am – 1:30pm
September 1, 2023 / 10:00am – 1:30pm
October 6, 2023 / 10:00am – 1:30pm
November 3, 2023 / 10:00am – 1:30pm
**December 1, 2023 / 10:00am – 1:30pm (**Holiday Celebration)