Recycle your E-Waste
March 19 @ 10:00 am

-

2:00 pm
Event Navigation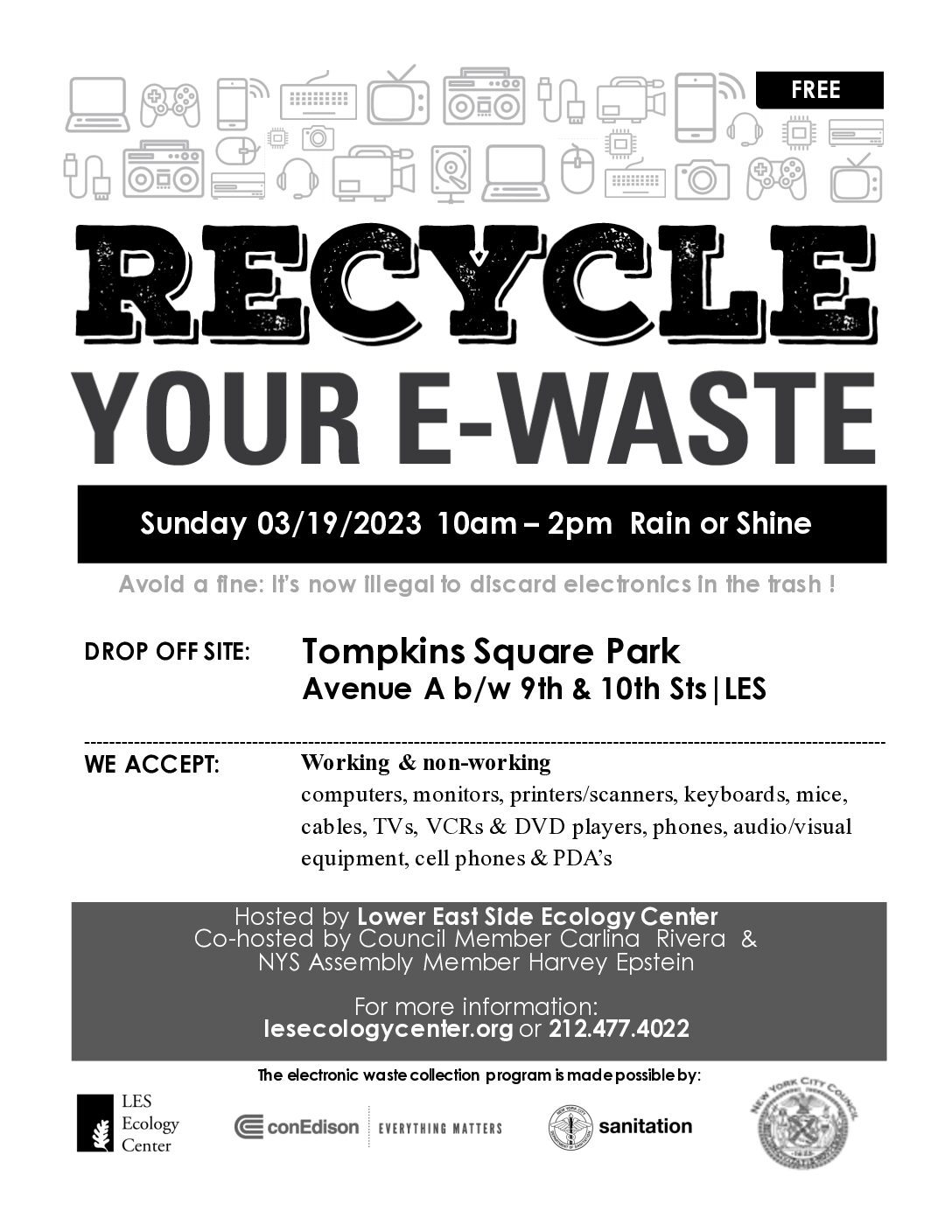 Avoid a fine: it's now illegal to discard electronics in the trash! Recycle your e-waste at Tompkins Square Park on March 19th from 10am – 2pm.
We accept the following working and non-working consumer electronic equipment:
Computers (laptops & desktops, servers, mainframes)
Monitors (CRT and flatscreen)
Network devices (routers, hubs, modems, etc.)
Peripherals (keyboards, mice, cables, cords, chargers, etc.)
Tablets and e-readers
Components (hard drives, CD-ROMs, circuit boards, power supplies, etc.)
Printers under 100 pounds, scanners, fax machines, etc
TVs, VCRs, DVRs, DVD & Blu-ray Players
Digital Converter Boxes, Cable/Satellite Receivers
Portable music players
Audio-visual equipment
Video-games
Cell phones, pagers, PDAs
Telecommunication (phones, answering machines, etc.)
NOTE: We no longer accept
Batteries (except lead-acid batteries from UPS (uninterrupted power supplies) systems,
rechargeable batteries can be dropped off for recycling at any store that sells them, also check out IKEA and Staples stores for battery recycling.
Media, such as disks, DVDs, VHS tapes, cassette tapes, etc.
Please visit greendisk.com to purchase a shipping label to get these items recycled.