Haus of Dust – Open Community Engagements
November 11, 2020 @ 8:00 am

-

December 5, 2020 @ 5:00 pm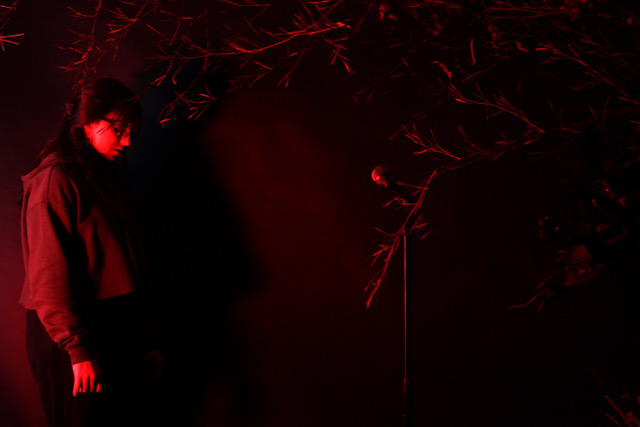 Breath of Harmony through Chorus
November 7th – December 5th, 2020
What: In collaboration with National Queer Theater, Haus of Dust is excited to organize and host a chorus workshop. This workshop is open to all who are willing to participate and can commit to participate in the project. Facilitated by Vanessa, who plays the role of the Master of Ceremonies (MC) in Dust Vanishes Away, the workshop will focus on utilizing breath and presence to spiritually connect to the self and others, rather than skill. By omitting the necessity for skill and prior training, the workshop will foster harmony with the self and others and create an inclusive space for creative expression and inspiration. Footage and recordings from this workshop will be used in Dust Vanishes Away. The workshop is limited to six participants.
When: Beginning the week of November 7th to December 5th, Vanessa will meet with two of the six participants at a time for forty-five minute sessions on each of the following dates: November 7th, November 14th, November 21st, November 28th, and a final group session with all six participants on December 5th. Times are still to be determined, but the final session will have the participants record a demo that will be used in the project.
Where: Breath and Harmony Through Chorus will be virtual, with the fifth and final session being in person at The Loisaida Center, located at 710 E 9th Street, New York, NY, 10009. Social distancing guidelines will be followed, with mandatory requirements of participants wearing a mask and taking their temperature upon arrival to Loisaida.
Creativity Through Shrines
December 1st through December 6th, 2020
What: A part of inspiration in Haus of Dust and Dust Vanishes Away derives from the presence of spirituality and god-like forces and their influence and guidance in the project. Haus of Dust is excited to explore these themes through our shrine making workshop in collaboration with The LGBT Center. Facilitated by the design director of the Haus of Dust, Dani, participants will help create life-size shrines for each character to be used in the production. By creating the shrines to be the same size as the actors themselves, the final product aims to engage their presence beyond their physical role in the project. The goal is to directly involve and include the community in creating elements of the production that call for collaboration and whose creation can act as a means of healing, whether it be spiritual, mental, or emotional. All artists welcome.
When: December 1st through December 6th. Participants will be divided into two groups of five, with the first group coming in for the morning session from 9:00 AM to 12:00 PM, and the second group coming in for an afternoon session from 2:00 PM to 5:00 PM.
Where: Creativity and Collaboration Through Shrines will take place at The Loisaida Center, located at 710 E 9th Street, New York, NY, 10009. The workshop will be in person, with guided videos by Dani to be distributed by Revolución Latina.