Fantasy Island: Panel Discussion
October 21, 2017 @ 5:00 pm

-

7:00 pm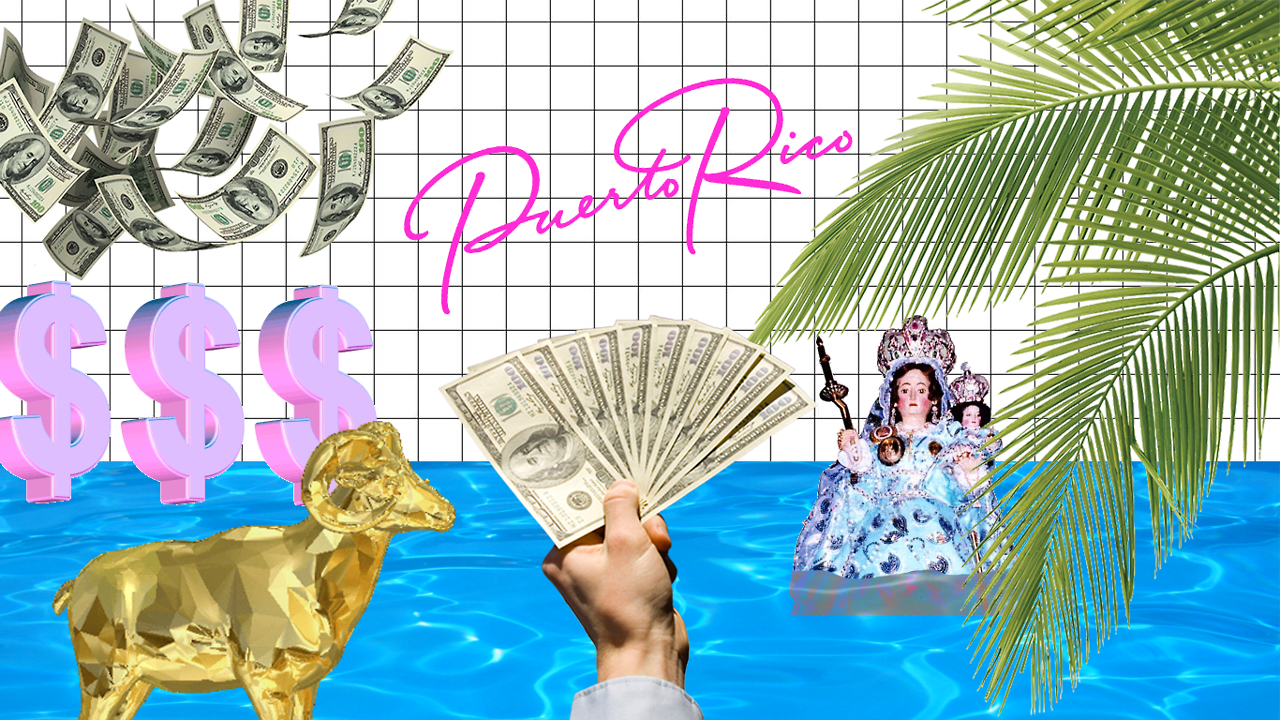 Puerto Rico's economic spiral has spread uncertainty on the island. A 120 billion debt in bonds and pension responsibilities has been deemed un-payable while a U.S. Fiscal Supervision Board suggests further austerity measures. About 170 schools have closed and a third of the island's real estate is unoccupied. Puerto Ricans keep fleeing en masse while foreigners move in, altering the urban and cultural landscape.
Artists, scholars, activists, and other thought leaders from various sectors are in conversation throughout the diaspora with the intention of creating awareness and dialogue that can generate solutions. How can art further push to inform socially responsible urban development and shed light on inequitable real estate practices that cause displacement and economic disparity? What about this cult to tourism and its implications on the field?
This panel discussion will focus on the role of the arts in community development, the economic crisis in Puerto Rico, its implications and parallels with other cities/countries, tourism economy, real estate development, and disaster capitalism.
Speakers:
F. JAVIER TORRES ArtPlace America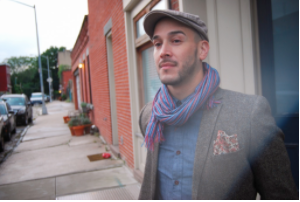 Latest Blog Post: Reflecting on the Interstate's Impact on an American City
F. Javier Torres is the Director of National Grantmaking at ArtPlace America. In his role he is responsible for building a comprehensive set of demonstration projects that illustrate the many ways in which arts and culture can strengthen the processes and outcomes of the planning and development field across the United States. Thanks to ArtPlace he has travelled across 48 states in the last 3 years and visited a wide variety of community contexts. This travel has expanded his interest in the networks and knowledge sets necessary to sustain creative placemaking as a practice over time.
Prior to his role at ArtPlace, Javier was Senior Program Officer for Arts and Culture at the Boston Foundation where he led an exploration of the role of culture as a tool for transformation, sustainability, and as central to the development of vibrant communities. Javier spent six years as the Director of Villa Victoria Center for the Arts, a program of IBA, a community based multi-disciplinary arts complex that operates as a regional presenter and local programmer for Latino arts. Currently, he is a board member for Grantmakers in the Arts and an advisory board member for the Design Studio for Social Intervention. He has previously served as a board member for the National Association of Latino Arts and Cultures, MASSCreative, was a member of the MA Governor's Creative Economy Council and Chair for the Boston Cultural Council.
ED MORALES Journalist and Writer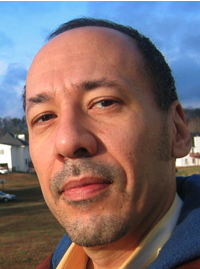 https://edmorales.net/
Ed Morales is a journalist who has investigated New York City electoral politics, police brutality, street gangs, grassroots activists, and the Latino arts and music scene. He has been a Latin music Newsday columnist and longtime Village Voice contributing writer whose work has appeared in Rolling Stone, The New York Times, Miami Herald, San Francisco Examiner, The Los Angeles Times, The Guardian, Jacobin, and The Nation. He was a contributing editor to NACLA Report on the Americas a frequent contributor of op ed columns for The Progressive Media Project.
Ed Morales is currently writing Latinx: The New Force in American Politics and Culture, a definitive view of how Latin@s matter in the US's race debate, to be published by Verso Press in Spring of 2018. In March 2002, he published his first book, Living in Spanglish on St. Martin's Press/LA Weekly Books. A second book, The Latin Beat: From Rumba to Rock, was published on Da Capo Press in 2003. Morales is also a poet whose work has appeared in Aloud: Voices From the Nuyorican Poets Café (Henry Holt, 1993) and various small magazines, and whose fiction has appeared in Iguana Dreams (HarperCollins, 1992), and Boricuas (Ballantine, 1994).
He has participated in residencies as a member of Nuyorican Poets Café Live, touring as a spoken-word performer in several cities throughout the East Coast, in California, Florida, Texas, Denmark, and Washington, D.C. Morales has also appeared on CNN, Hispanics Today, Urban Latino, HBO Latino, CNN Español, WNBC-TV's Visiones, WABC's Tiempo BBC television and radio, and the Fox Morning News in Washington D.C.
Ed Morales is currently an adjunct professor at Columbia University's Center for the Study of Ethnicity and Race, and occasionally appears as a host on WBAI-FM.
SHEY RIVERA RIOS is the Artistic Director of AS220.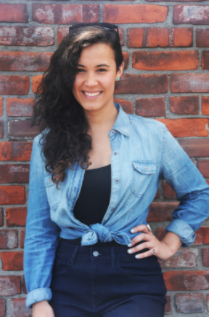 With a professional background in administration, Rivera is also a performance and installation artist, musician and writer. At AS220, she focuses on community engagement, cross-sector partnerships, and strategic planning, alongside a team of program leaders. Rivera was part of the founding team of Festival de la Palabra in San Juan, Puerto Rico, in 2010 (the largest literature festival in Puerto Rico, still ongoing), and reactivated the historic Museum House Concha Melendez in San Juan with literary arts programming. She is an Intercultural Leadership Institute (ILI) Fellow, Brown University Public Humanities Fellow, and alumni of the Leadership Institutes hosted by the National Association of Latino Arts and Culture (NALAC) and the National Association of Media Arts and Culture (NAMAC). Rivera is a Certified NonProfit Accounting Professional (CNAP) and has also served on multidisciplinary art grant panels for the National Endowment of the Arts (NEA), NALAC, and Rhode Island State Council on the Arts. Rivera serves in Congressman Jim Langevin's Art & Culture Advisory Committee and Providence Mayor Elorza Art & Culture Transition Team. She also serves in the Downtown Improvement District and Providence Parks Conservancy Advisory Committees, as the Dept of Art, Culture+Tourism's Public Art Committee and Providence Cultural Equity Initiative's Cultural Think Tank. She has been a speaker at Tulane University, University of Puerto Rico, New Bedford Museum of Art, RISD Museum, Philadelphia Mural Arts, and national conferences on art spaces and community development, including Alliance of Artist Communities, Pittsburgh's Community Development Summit, Congress of New Urbanism, and NALAC, among others. http://sheyrivera.com
Moderator: HUASCAR ROBLES writes and makes art about technology and culture.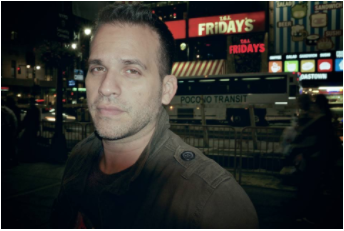 He has published with The New York Times, Chicago Tribune's Hoy, Metro San Juan and other publications in United States, Puerto Rico and Brazil. He was a correspondent in Haití and published Puertos príncipes: temblemos todos, a journal and photo book on Haiti after the earthquake. He is currently an Op-Ed contributor to Puerto Rico's El Nuevo Día.
The Country Under My Skin, Los silencios de Santurce, Portraits of Marassa, are some of his photo and multimedia performances in the U.S. and Puerto Rico as well as the documentary The Invisible Coast, on Haitian merchants' struggle on Puerto Rico's Loíza town.
He has participated with The Dart Center's Ochberg Fellowship (2009), Center for Justice and Journalism's Urban Fellowship (2009), AS220's Artist in Residence, and Brunetto's School cultural exchange in Brazil (2006). His collection Country Under My Skin as acquired by Rhode Island's Historical Society's Permanent Gallery. Robles has an M.F.A. from New York University.