ECOLIBRIUM: Ramp Up, Draw Down
May 3 @ 7:00 pm

-

8:30 pm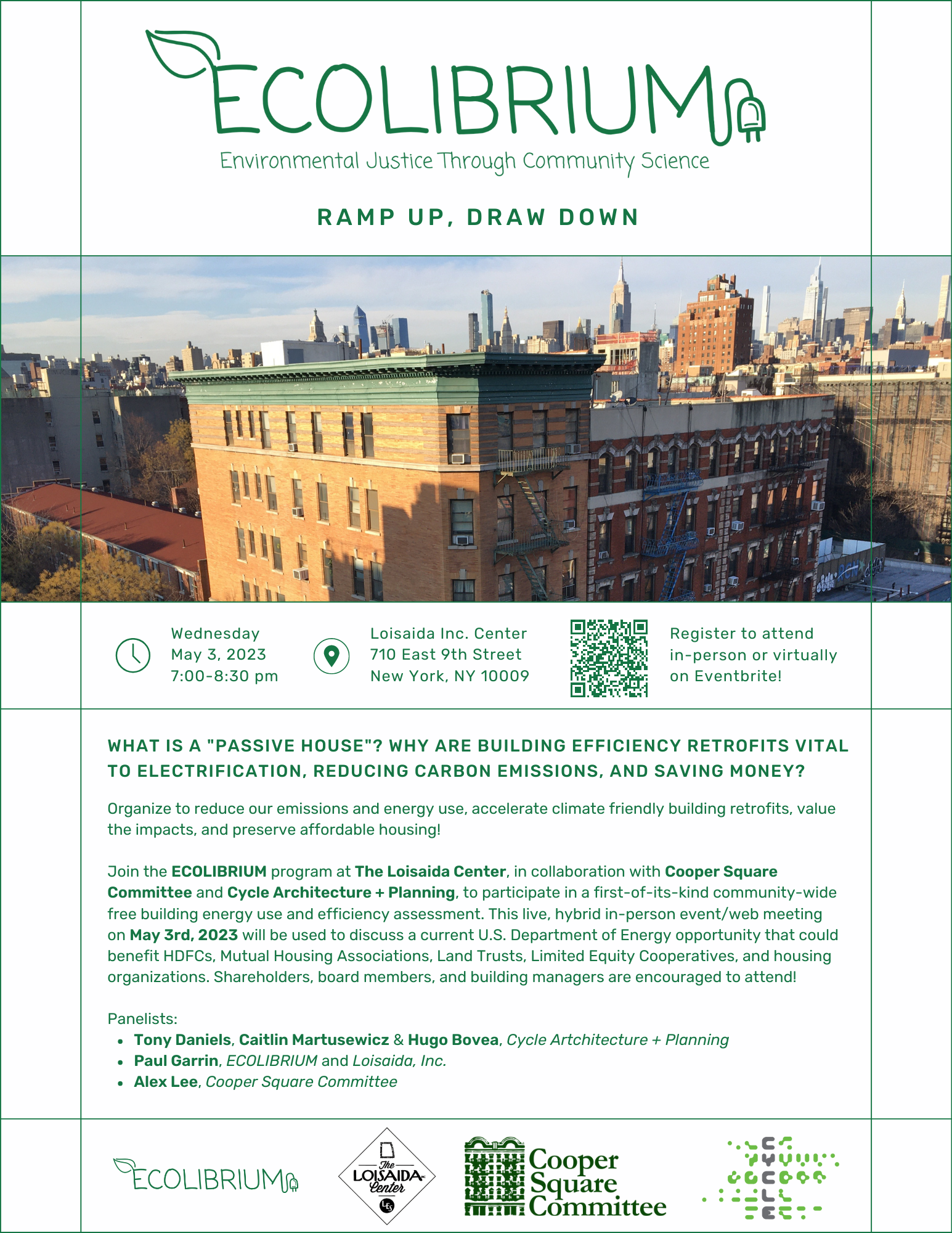 What is a "Passive House"? Why Are Building Efficiency Retrofits vital to electrification, reducing carbon emissions, and saving money?
Organize to reduce our emissions and energy use, accelerate climate friendly building retrofits, value the impacts, and preserve affordable housing!
Join the ECOLIBRIUM program at The Loisaida Center, in collaboration with Cooper Square Committee and Cycle Architecture + Planning, to participate in a first-of-its-kind community-wide free building energy use and efficiency assessment. This live, hybrid in-person event/web meeting on May 3rd, 2023 will be used to discuss a current U.S. Department of Energy opportunity that could benefit HDFCs, Mutual Housing Associations, Land Trusts, Limited Equity Cooperatives, and housing organizations. Shareholders, board members, and building managers are encouraged to attend!
Panelists:
Tony Daniels, Caitlin Martusewicz & Hugo Bovea, Cycle Artchitecture + Planning
Paul Garrin, ECOLIBRIUM and Loisaida, Inc.
Alex Lee, Cooper Square Committee
Register on Zoom to attend this event virtually!