BRAINLINGO – CLASS 4
October 13, 2016 @ 7:00 pm

-

9:00 pm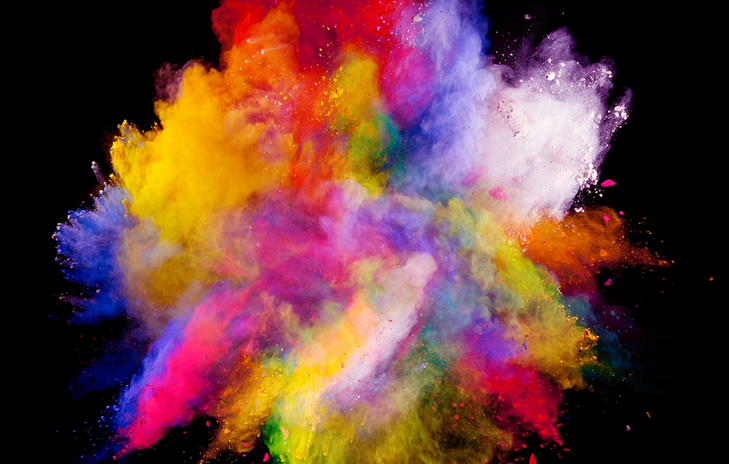 Loisaida Inc. presents:
BRAINLINGO – A poetry workshop for the body and mind.
With: Edwin Torres
Thursdays, September 15th, 22nd, 29th & October 13thfrom 7:00 pm – 9:00 pm
710 East 9th Street New York, NY 10009
(Joining Edwin on Sept. 22 will be guest artist Will Power, Doris Duke Foundation Resident Artist at New York Theater Workshop)
---
OVERVIEW:
A Poetry Workshop For The Body And Mind — is a creative laboratory combining elements of theater, collage, and movement structured around language. Participants will explore the performative edges that embody transition as rich tools for transformative work. By cultivating an awareness between the disciplines of body language and archetypes of imagination, the tri-lingual voice, the speaking-seeing-hearing voice, will be nurtured. The four weeks are oriented around opening the sensory awareness necessary for artistic expression.
The workshop is structured sequentially for maximum effect, however each class can be taken individually to fit your schedule. Please enroll by linking online.
---
September 15th – CLASS 1: GROUND
Poets are creatures grounded in awareness. To establish that ground, we need to see what happens to awareness as it transitions. We activate that trigger by presenting two immersive exercises built to represent the evolution of the creative process as a microcosm of the writer's experience. The writing that emerges is then shared and a discussion follows, utilizing the newly-charged creative space. This becomes groundwork for transition to become a resource in the creative process.
---
September 22nd – CLASS 2: BALANCE (with guest artist Will Power)
In this class, we're lucky to be joined by award-winning playwright and performer Will Power. To nurture creativity is to spark the imagination, to see the world from many viewpoints, to cultivate where balance lies, literally, from one foot to the other. Using alignment to explore movement in theater and performance, we'll integrate exercises from The Alexander Technique that explore the spine's relationship to language, and how support is integral to creativity. We'll then explore improvisation in dialogue on stage and in action by creating brief performances in group settings. Between Will Power and Edwin Torres, an immersive narrative among a range of genres will create an intoxicating blend of creative inspiration for the class to journey by.
---
September 29th – CLASS 3: SIGHT
Our volume, our mass, the weight of our perception is defined by the movement we attach to it. This week, we'll take what we explored with Will Power the previous week and interpret music as movement, words as sound, interconnecting the accumulation of classes as possibilities for interpretation. The students will be taking their places with each other to create movement plays, based on word exercises reducing writing into vowels and consonants. Our movements are mapped into choreo-poems, as concrete poetry and collage are explored and assigned, creating new pathways into the visual senses.
---
October 13th – CLASS 4: VOICE (Please note that the first Thursday in October, Oct. 6th, will be skipped)
To communicate what's being listening to requires an understanding of border with intention, defined as "voice." This final class explores the Japanese dance Butoh – which explores energy slowly traveling through the dancer's body. Butoh will be used to translate the voices within, to interpret listening to unknown voices into action. Mantra and repetition will be used to generate new writing out of trance states, further opening the possibilities of sensory awareness. Collaged pieces will be adapted into new texts, creating a performance of collected works to be presented at The Loisaida Center at a later date in November.
---
ABOUT THE ARTIST:
Edwin Torres came to poetry as a graphic designer in New York City, becoming a self-proclaimed "lingualisualist," fluent in the languages of sight and sound. The iconic diversity of the East Village during the 90's, along with the combined forces of Dixon Place, The Nuyorican Poets Café, and The St. Marks Poetry Project, shaped his multi-disciplinary approach to language. He was a member of the poetry collective "Nuyorican Poets Café Live" that helped revitalize Spoken Word, performing and giving workshops worldwide. He is the author of eight books of poetry, including Ameriscopia (University of Arizona Press 2014), Yes Thing No Thing (Roof Books 2010), In The Function Of External Circumstances (Nightboat Books 2009) and The PoPedology of An Ambient Language (Atelos Books 2008). He's received fellowships from the DIA Foundation, The New York Foundation for the Arts, The Foundation For Contemporary Performing Arts, The Lower Manhattan Cultural Council, and The Poetry Fund among others.
In 2016, he judged the Andre Montoya Poetry Prize at the University of Note Dame, performed his solo show "Mi Voca Su Voca" at The Kimmel Center in Philadelphia, is part of a 2-year artist's residency entitled Open Studios at The Drawing Center in New York City, and received a residency fellowship at the University of Pennsylvania, Creative Writing Program for the upcoming semester. His visual poetics have been exhibited at Exit Art, EFA Gallery in NYC, and a graphic retrospective "Poesís: The Visual Language of Edwin Torres" at The Center for Book and Paper Arts, Chicago, Il. His CD "Holy Kid" (Kill Rock Stars Records) was part of the Whitney Museum's exhibit "The American Century Part II." Anthologies include, American Poets in the 21st Century: Vol. 2 (Wesleyan University), Angels Of The Americlypse: An Anthology of New Latin@ Writing (Counterpath Press), Post-Modern American Poetry Vol. 2 (Norton), Best American Poetry (Penguin), Kindergarde: Avant Garde Poems and Plays for Children (Black Radish Books), and Aloud: Voices from The Nuyorican Poets Cafe (Holt).
Will Power is an award-winning playwright and performer. Plays include "Stagger Lee" (Dallas Theater Center), "Fetch Clay, Make Man"(New York Theater Workshop, Marin Theatre Company, Roundhouse Theatre, True Colors Theater), "Steel Hammer" with SITI Company (Humana Festival, Brooklyn Academy of Music), "The Seven" (Lucille Lortel Award Best Musical, New York Theater Workshop, La Jolla Playhouse, Ten Thousand Things Theater Company), Five Fingers of Funk! (Children's Theatre Company), Honey Bo and The Goldmine (La Jolla Playhouse) and two internationally acclaimed solo shows "The Gathering," and "Flow."
In addition to being the Doris Duke Foundation Resident Artist at New York Theater Workshop, Power is also on the faculty at The Meadows School of the Arts/SMU, and the Andrew W. Mellon Foundation Playwright in Residence with the Dallas Theatre Center