BRAINLINGO – CLASS 2
September 22, 2016 @ 7:00 pm

-

9:00 pm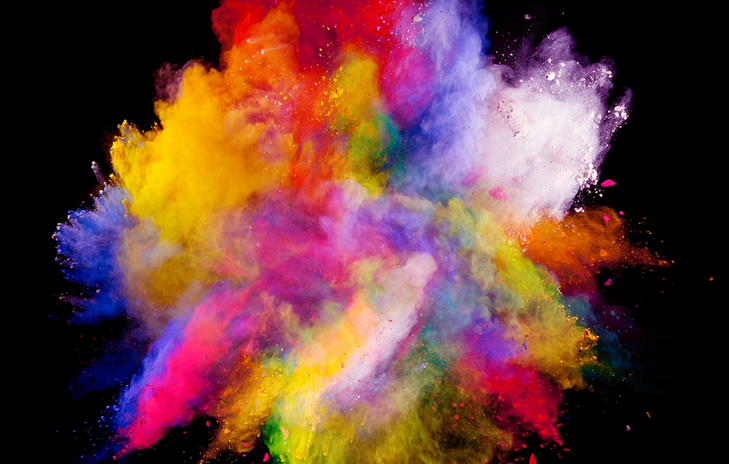 Loisaida Inc. presents:
BRAINLINGO – A poetry workshop for the body and mind.
With: Edwin Torres
Thursdays, September 15th, 22nd, 29th & October 6thfrom 7:00 pm – 9:00 pm
710 East 9th Street New York, NY 10009
---
OVERVIEW:
Writing The Voice Of The Body Combining elements of theater, language, collage, and movement, participants will explore the performative edges that embody transition as rich tools for transformative work. By cultivating awareness between artistic disciplines of body, language and archetypes of imagination, a sense of the tri-lingual voice, the speaking-seeing-hearing voice, will be nurtured. The four weeks are oriented around opening the sensory awareness necessary for artistic expression.
Each class begins with warm-up exercises where the participants utilize their physical space into that week's theme, embodying the environment to explore the journey about to unfold.
---
CLASS 1: GROUND
Poets are creatures of awareness. To build awareness, we need to see what happens to awareness as it transitions. We activate that trigger by presenting two immersive exercises around the theme of process. The Dream Exercise is constructed over four phases; 1) A dream is told to the group. 2) A story is consisting of two or three combined dreams is acted out without words while the rest of the group transcribes what they imagine is being told. 3) The entire group recites their story simultaneously while walking, at one point their writing is taken from them and they must continue speaking while music is played. 4) The words "STOP-WRITE" are yelled, signaling a transition to use magic markers and large-sized newsprint scattered on the floor to write what's been building inside or to allow yourself tangents into newly inspired thoughts.
This exercise is built to represent the evolution of the creative process as a microcosm of the writer's experience. Beginning with a simple story and following through to its transition over time amidst a changing landscape. Within the classroom, the outside world is portrayed with sound and movement. The writing that emerges is then heard by everyone and a discussion follows on the experience and to utilize a charged creative space. This becomes groundwork for all the exercises that follow.
We will also do an Animal exercise where the participants are asked to move about the room and eventually asked to transform into three animals; a favorite, its opposite and a fantasy creature. Once embodied, the animals develop their personality. We then return to our seats and begin writing a short play with these three characters. The writing is then taken home to finish for the next week. Which is where we not only see how other people act out your writing, we also discuss id and ego as portrayed by their animals. We then deconstruct the plays into a ten-line poem replacing each mention of an animal with the worlds "I".
Again, the creative process is at the root of this exercise as we eventually allow the ability for transition to become part of everything we experience in the workshop.
---
CLASS 2: BALANCE
To nurture creativity is to understand what sparks the imagination. To see the world you're in from many viewpoints, and where our balance lies, literally, from one foot to the other, using improvisation, dance.
We'll use alignment exercise to explore our movements, the shapes we make with our bodies as beginnings of text. We'll have Sensory Word Blocks as props to walk around while integrating Alexander Techniques' movements to understand our spines and how support is integral to creativity. From an active awareness of the space being used, we'll explore improvisation and how to create short 3-minute performances with a team of 2-4 people. This will lead to the Animal Plays, which will splinter into breathing exercises which will transition into sound exercises.
The concept of sound as creativity will be introduced here, using sound poetry we'll explore dialogue and language as action. We transition from this to actual performance work, how the poem is performed, how to use our newly-charged body at the microphone, on stage, etc. A homework exercise is given to create 10 postcards out of your animal plays and/or dream poems. Each postcard will have an image on one side and a word on the other.
---
CLASS 3: SIGHT
"The sensuous breathing body is a dynamic, ever unfolding from, more a process than a fixed or unchanging object." David Abram. Our volume, our mass, the weight of our perception is defined by the movement we attached to it. This week, we intercept music as sound, words as movement. We interconnect the accumulation of classes, as an ability to interpret.
The students will be taking their places with each other to create movement plays, based on word exercises which break up their writing into vowels and consonants.
The room then gets mapped out on paper and then redrawn once the walk gets recorded, so the action of capturing your movement is transitioned by poetry into a choreo-poem. Concrete poetry and collage is then displayed and the postcards are placed on the floor into combinations that create new pathways. New writing is created as inspired by this new journey. At this point in the workshop, the students are encouraged to allow imagination to take them where they need to go. The raw writing emerging during these sessions is what will be worked on afterwards. The assignment is to create a visual poem using the page as canvas, as well as to draw a choreographed performance of the piece.
---
CLASS 4: VOICE
To communicate what you listen to , requires an intersection of time and space. A geographic invention of border and intention defined as "voice." This final class takes the exercises that have built up to this point, and digs deeper into the sensory by exploring the Japanese dance Butoh – which explores energy slowly traveling through the dancer's body. In the workshop, Butoh will be used to translate metaphor into action, meaning into definition, person to geography. Mantra and repetition will be used to generate new writing out of a trance state, further opening the possibilities of sensory awareness.
We will look at the visual poem assignment and performance, which transitions into a conducting exercise using orchestra conduction signals to conduct a vocal improvisation. This exercise uses a student's existing text as a score to follow according to the conductor's hand signals, making a live audio-collaged piece out of existing texts.
The class will then have an ending discussion, covering the 4 weeks and how to maintain newly-awakened states of awareness. Throughout the course, there will be a range of poetry screened or broadcast to support the markers along the way.
---
ABOUT THE ARTIST:
Edwin Torres was born in New York City and came to poetry as a graphic designer in New York City's East Village in the early 90's. The iconic diversity of that neighborhood, along with the combined forces of Dixon Place, The Nuyorican Poets Café, and The St. Marks Poetry Project, shaped his multi-disciplinary approach to language. He was a member of the poetry collective "Nuyorican Poets Café Live" that helped revitalize Spoken Word in the early 90's, performing and giving workshops worldwide. He has conducted improvisations between poets and musicians, adorned envelope pants while wearing a brain of soil, and lectured on the agency of edge as a premise for trigger. He is the author of eight books of poetry, including Ameriscopia (University of Arizona Press 2014), Yes Thing No Thing (Roof Books 2010), In The Function Of External Circumstances (Nightboat Books 2009) and The PoPedology of An Ambient Language (Atelos Books 2008). He's received fellowships from the DIA Foundation, The New York Foundation for the Arts, The Foundation For Contemporary Performing Arts, The Lower Manhattan Cultural Council, and The Poetry Fund among others. In 2016, he has been awarded a 2-year artist's residency at The Drawing Center in New York City, he's received a fellowship at the University of Pennsylvania, Creative Writing Program for the upcoming semester, and he'll also be judge for the Andre Montoya Poetry Prize at the University of Note Dame. His visual poetics have been exhibited at Exit Art, EFA Gallery in NYC, and a graphic retrospective "Poesís: The Visual Language of Edwin Torres" at The Center for Book and Paper Arts, Chicago, Il. His CD "Holy Kid" (Kill Rock Stars Records) was part of the Whitney Museum's exhibit "The American Century Part II." Anthologies include, American Poets in the 21st Century: Vol. 2 (Wesleyan University), Angels Of The Americlypse: An Anthology of New Latin@ Writing (Counterpath Press), Post-Modern American Poetry Vol. 2 (Norton), Best American Poetry (Penguin), Kindergarde: Avant Garde Poems and Plays for Children (Black Radish Books), and Aloud: Voices from The Nuyorican Poets Cafe (Holt). Edwin has a dual career as a graphic designer, working in the field of advertising and design for over 25 years, becoming a self-proclaimed "lingualisualist," fluent in the languages of both sight and sound.