Social Work Summit
March 31 @ 6:00 pm

-

9:00 pm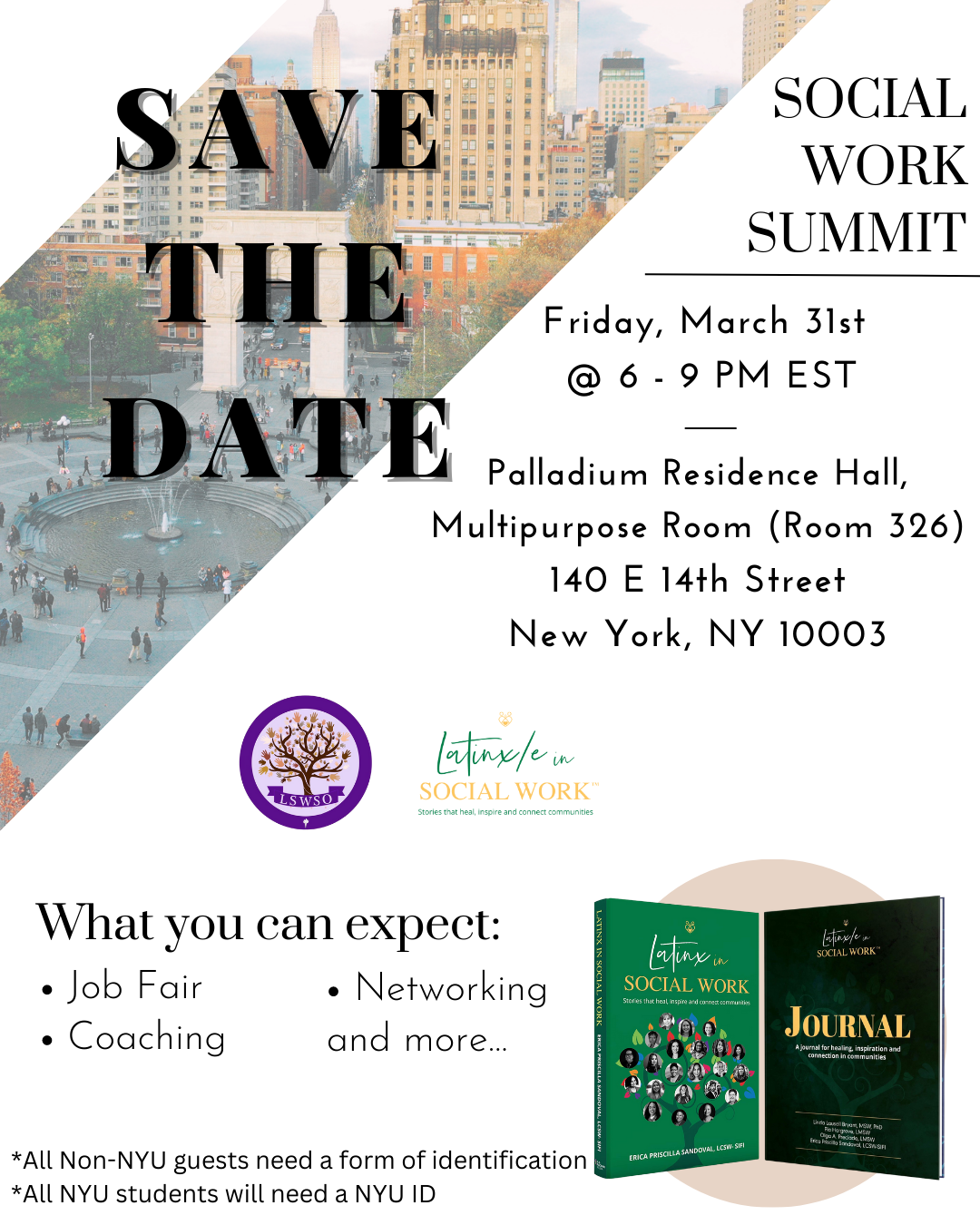 Latinx/e in Social Work in collaboration with Latinx Social Work Student Organization at NYU will be hosting a Social Work Summit, this March 31, 2023, from 6 pm to 9 pm at the Multi-Purpose Room- Palladium at NYU.
The purpose of this event is to showcase and honor the voices of Volume 1 authors, who started this movement by leading by example and sharing their narratives. Their vulnerability in telling their story has ensured that many of us feel seen and heard, and know we are not alone.
During this time they will connect students to their work around book series so they feel supported and connected, and continue to build community. They also want to support organizations' efforts in connecting with social workers that are fit to assist the communities they serve.